Get a new modern bathroom at an affordable price.
Order by 3pm today, get it fitted tomorrow
We've partnered with the best brands...

Our process makes us simple. With very few questions, we'll suggest the right boiler for you.
You answer
a few questions about your home and current heating system.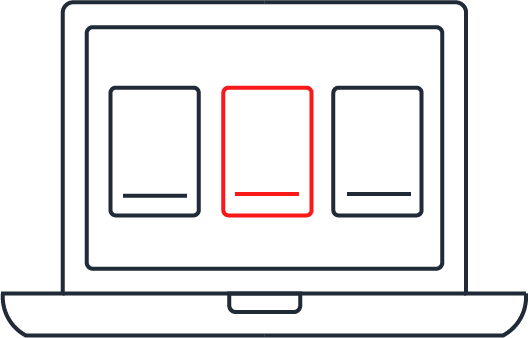 You choose
a package that's tailored to your home and budget.
We install
your new modern bathroom hassle and mess free!
Modern bathrooms start with us.
The process of bathroom refurbishment is time consuming and complicated, and why not leave it for all those pros? No matter if you're in need of a detailed bathroom fitting service or any moderate repair, we have you covered. We are committed to bathroom refurbishment and fitting for a variety of bathrooms whatever the layout or size.
All our engineers are friendly and fully registered installers with plenty of experience. We only sign off on the job when you are 100% happy with the quality.
Our prices are fixed, honest and won't fluctuate. You'll get a great price on all our products, with everything that your home needs, completely online.
We take the hassle out of improving your home. That means no salespeople visiting your home, drinking your tea and trying to sell you more than you need.
Our customers love us for our quality, service and total price transparency
that is at the heart of everything we do.
Was not expecting this kind of service.
Had a new boiler fitted during lockdown. Was a bit worried about letting them in my house but the engineers were very professional, clean and tidy. Got the job done!
Absolute life savers!
My old boiler stopped working and was left with no heat in my home during the cold winter. Paul was an absolute champ, he was able to install a brand new boiler in one day with no hassle. Thanks a mill Paul for keeping my home warm!
Very happy! Will be using them again.
What a quick and hassle free way to get a boiler replacement! I was given so many boiler options to choose from with a good range of prices. Friendly and efficient engineers.